Get your Earthing/Grounding Mats and products here. We all need to ground for our over all mental and physical health.
Tracey Marie ( Reiki Master Teacher , and Energy worker) Experience a relaxing / releasing Reiki session. Book your appointment for a Reiki sessions at her office. Average session lasts about 1 hour.
Call or Text 519-312-6290

.
I am doing all readings from my home office. Mon-Sat 2-5pm. Contact if you would like an appointment. 30 min - 60 min readings (darinjames@darinjamesonline.com)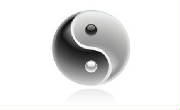 click here to order your copy of the book Answers- your starting point to the paranormal or Gift certificates.Or use the email link below for information.
What is coming for you in 2024 and beyond?
Give the gift of a Psychic Reading
Gift certificates available
for 1 hour and 1/2 hour readings.
Paypal orders also available.
Darin James Bookings >>
E mail for info and appointment's.
.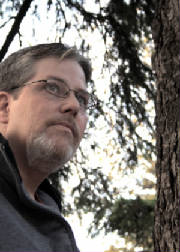 Darin James
Click Here To Order Answers Online - Softcover or E Book by Darin James Your guide to the paranormal. For everyone who is interested in psychic gifts, paranormal & more.

click link above to order your copy
Gift Idea : My book Answers makes a great gift for anyone interested in the paranormal. Your starting point to the paranormal. The digital version of Answers is a pdf and can be read and downloaded on any device.Order your copy using the link above ........Blessings DJ.
(Book Your Psychic Reading)
(Checkout my evidence page for new posts)

Contact:
E-Mail Darin James click on address
Or call 519-402-0024.
Please leave a detailed message
I may be in a reading.
Come Join me on Twitter
Just click Twitter button above.
.
Updates:

Check back often 2021/2022 has many new things coming new events and more . It's an interesting time we live in don't you think?



Facebook- Darin James Psychic/Medium Click link to go there then LIKE Join
.
.
Note from DJ-
One thing you will find that is different compared to others in my field is that I do not use or promote my cases or clients. Each to me is a very personal private & confidential experience. There are times when your not only dealing with emotions but peoples lives that have and are effected by the paranormal.
I rarely advertise and do my best to keep my client list manageable so that everyone who is in need receives the care they deserve with their case or reading.
Most stories or legends are bases in some part of truth and others can be just amazing.
If you are learning & using your own abilities or gifts ....... have faith , trust in your gifts and protect yourself. There truely are things in this world we still do not fully understand.
Blessings ..............DJ.